Committed to Helping Our Clients Succeed
You Need a Reliable Law Firm That Helps Protect Your Assets
430 Church Street Suite 2
Sulphur Springs, TX 75482
Professional and Experienced Bankruptcy Attorney
You've Come to The Right Place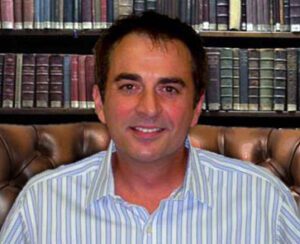 Are you facing Bankruptcy? Have you considered talking to someone about debt consolidation? Are you confused by all the myths that you hear? J. Brian Allen can help you face creditors and use his knowledge of the law to protect everything you have worked hard for. Do what is best for your family and your assets, contact J. Brian Allen and be represented by someone who has help others navigate through the tough process of filing for bankruptcy.
Many things can lead to a bankruptcy filing, divorce, job loss, credit card debt or medical expenses. Your debt can seem overwhelming to deal with but not taking care of it can leave you in an even worse situation. Contact J. Brian Allen and schedule a meeting to evaluate your situation. Years of experience and a thorough review of your debt with a lawyer that has filed many bankruptcy cases, will help decide whether Chapter 7 or Chapter 13 is best for you. It is important to understand exactly how your filing will impact your financial future. Your future that includes avoiding foreclosure, building your credit after bankruptcy.
Working with an attorney that was born and raised in East Texas, who is compassionate and well trained, will put your mind at ease. Working with an attorney that has years of experience filing cases in U.S. Bankruptcy Courts gives you the assurance you need to know you are properly represented.
J. Brian Allen will work with you personally. You will not be passed from one attorney to the next like other law firms that are not personable. When you hire J. Brian Allen he is your attorney!
We Look At The Bankruptcy Differently